Three need to know travel tips for South Africa's Eastern Cape & Garden Route:
Posted on Wed November 28, 2018.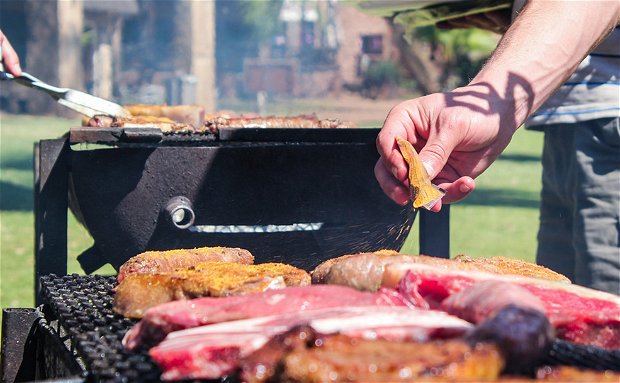 South Africa's nine provinces are home to a vast and beautiful array of people, cultures, landscapes and wildlife.
Because of its rich diversity, every part of South Africa is a little bit different. If you're planning to travel from Port Elizabeth to Cape Town along the Garden Route this summer, we thought we would pass along some helpful tips that will make your journey a truly enjoyable one!
1.      Learn some local lingo
South Africa has 11 official languages, all spoken in different parts of the country, with English being dominant. When travelling from the Eastern Cape (Port Elizabeth) to the Western Cape (Cape Town) and all the stops in between, it is important to note that many of the locals speak isiXhosa, English, Afrikaans, and loads of local slang. Here are a few words to write down in your travel diary:
Awe: (Pronounced "aaah-where") An exclamation of excitement, as in: Awe, my boss gave me a raise today. The word has many meanings or uses: "Hello", "Goodbye", or "Yes".
Howzit: A contraction of "How is it?", this is a common greeting in South Africa, which means: "How are you?"
Shap Shap: (Pronounced "shup-shup") Another two words that have an array of meanings, including: "Hello", "I'm good", or "Yes".
Cheers: In South Africa, this is more than just a celebratory toast – it is actually another way of saying goodbye.
2.      Tuck into a braai, biltong and vetkoek
Along with the diverse people comes a diverse range of cuisine and dishes. South Africa is home to some of the most delicious food that you will find nowhere else in the world. While in South Africa, there are a few snacks that you will just have to try. Firstly, biltong, which is a form of dried, cured meat (a bit like jerky) that originated in Botswana, South Africa, Zimbabwe and Namibia. Secondly, vetkoek, which is a traditional Afrikaner fried bread dough served with savoury fillings such as mincemeat or cheese or spread with butter and sweet treats like syrup, honey, or jam. Lastly, you can't leave South Africa without having a braai. A braai is similar to a barbeque but better. Meat is prepared on an open fire using coals or wood, and the entire process and result brings people together (Lungile Lodge has great braai facilities, just ask our team!) Other foods that you should keep an eye out for are syrupy sweet koeksisters (don't say we didn't warn you!), rich potjiekos, and a spicy biryani.
3.      Save with spaza shops and kwela-kwelas
Although South Africa has a range of supermarkets and grocery stores, informal small-sized supermarkets (usually run from a house) are widely found in certain areas, selling your daily essentials such as bread, milk, sweets and chips (crisps) at a much cheaper price. Another common sight in South Africa is the minibus taxi (known as the kwela-kwela), which is an informal mode of transport that costs as little as R9.00 for a ride. All you have to do is stand on the pavement and wait, a taxi will make itself known. (Ask a local how to signal for their attention! )