5 Reasons to Backpack in South Africa
Posted on Tue April 24, 2018.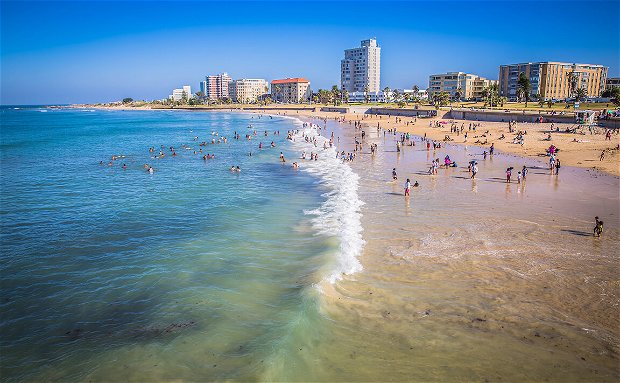 Kwela-kwelas, vuvuzelas, slap chips, and braai – if somebody has not mentioned this to you before, and you don't "speak South African", we are going to tell you straight why you should add backpacking in South Africa to your travel bucket list.
To backpack in South Africa is one of the most culturally enriching experiences travellers may ever have.
Here are 5 more reasons to backpack wonderful SA:
1. A rainbow of culture
South Africa is one of the most culturally diverse countries in the world. We aren't known as the Rainbow Nation for nothing, with more than 10 different cultures and 11 official languages. It doesn't matter if you are in the suburbs or in the "ekasi" (townships), these diverse cultures are on every corner, shopping mall, and smiling face. If you're the type of backpacker who feeds off rich cultural energy – then a backpacking trip to South Africa is definitely on the cards.
2. Cost-effective travel
Whether it's accommodation or food, backpacking in South Africa is perfectly possible on a budget. Backpackers in South Africa are of a high standard, and as a frequent backpacker, you would probably be more than happy to share a dormitory room with fellow travellers. But if you are one of the more "private" types – there are backpackers that cater to your needs at a cost-effective rate.
Food is never a problem when backpacking in South Africa. We cook for every celebration or occasion – even funerals! A stop at your local butchery or supermarket will guarantee a delicious meal straight off the braai (barbecue). All of this for a few bucks out of your pocket.
3. Friendly people
South Africa is one of the friendliest nations in the world – as you'll quickly realise when backpacking in SA. Don't be surprised when you receive a "Howzit!" and a smile from a random passer-by. However, it is good to note and, as any backpacker should know, it's always a necessity to be cautious when you are in a foreign country. Take care of your belongings and always walk in a group when exploring. It's always better to be safe than sorry.
4. Wonderful weather
As a backpacker in sunny South Africa, it is good to know that the weather will be on your side – most of the time. If you're planning to travel during a South African summer, you won't be disappointed in the beautiful weather that presents itself. A great climate also means that there is more time to explore your surroundings during the day, even at night sometimes. So never forget to pack cool clothes, sunscreen, and a hat (and a warm jacket for the evening chill around the braai fire).
5. Beautiful South African cities and wildlife
As many of you should know, South Africa is home to the most beautiful landscapes, nature, and wildlife. The Big Five, Robben Island, Table Mountain, as well as the highest bungy jump in the world (Bloukrans Bridge) are all located within this beautiful country. There is always something or somewhere to explore when backpacking in South Africa, whether it be urban landscapes in Johannesburg or Cape Town, the beaches of Nelson Mandela Bay, or the unspoiled beauty of the Wild Coast.