Did you know Port Elizabeth is a hidden tourism gem?
Posted on Tue June 26, 2018.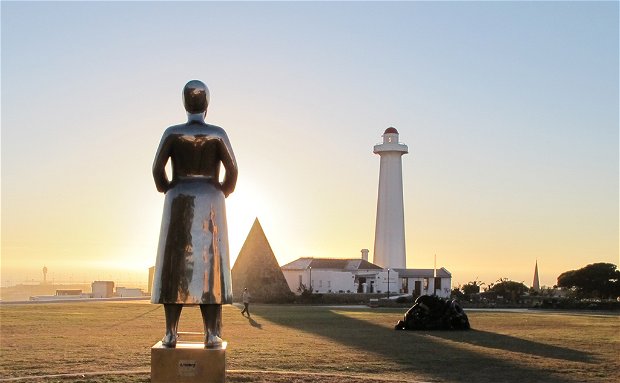 Port Elizabeth is one of the largest seaport cities in South Africa and is well-known for its beaches and its friendly people
Port Elizabeth is one of the largest seaport cities in South Africa and is well-known for its beaches and its friendly people. Over the years, Port Elizabeth's laid-back vibe has come across as rather uninteresting to other local South Africans travelling from Johannesburg, Cape Town, and Durban. But with the exciting developments in and around the city, this hidden gem has become a priority stop when backpacking in South Africa and has established its prominence as a tourist destination. Port Elizabeth offers something for everyone:
1.        History and Culture
Port Elizabeth was founded as a town in 1820 to house British settlers as a way of strengthening the border region between the Cape Colony and the Xhosa. Many of these historically and culturally significant landmarks are still in existence today. From museums and art galleries to beachfront flea markets and township tours, Port Elizabeth provides an opportunity for you to unleash your backpacking spirit and submerge yourself in the rich heritage of "The Friendly City". Don't forget to bring some extra pocket money along – you will want to buy a few African souvenirs to take back home.
2.       Adventure and Sport 
Port Elizabeth is home to many Blue flag beaches – the Blue Flag is a sought-after international quality symbol for beaches, marinas and sustainable boating tourism operators indicating their high environmental and quality standards. With a great climate during the summer months and a prime location in the curve of Algoa Bay, Port Elizabeth is a great spot to take part in water sports such as surfing, diving, paddling, and swimming. Do not fear if you're a beginner; if you're keen to learn, there are plenty of water sports schools within the Port Elizabeth area that offer great service at an affordable rate.
3.       Wildlife and Nature 
Port Elizabeth and the whole of Nelson Mandela Bay is home to a diversity of plant and animal life. Backpackers and travellers can easily view these plants and animals in their malaria-free, natural habitat at a cost-effective rate. Many of these nature reserves, like Kragga Kamma Game Park, are situated within the city limits of Port Elizabeth while others, like the famous Addo Elephant National Park and Shamwari Game Reserve, are only about an hour away – convenient travelling at its best!
4.       Entertainment 
Port Elizabeth has seen some great developments over the past few years and is quickly establishing itself among the top tourist destinations in South Africa. The area of Summerstrand along the beachfront is filled with nightclubs, bars and restaurants that provide a diverse range of atmospheres, flavours and music selections to suit any individual. If you're the laid-back, festival-going type, Port Elizabeth also offers a range of artisanal, neighbourhood, and night markets, with live music, every month. It's a great way to meet new people and to try out different South African dishes.