Port Elizabeth delivers family fun
Posted on Thu March 14, 2019.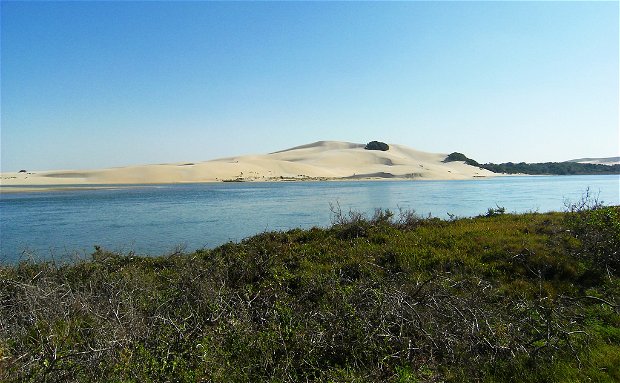 The best part of exploring a destination has to be sharing the adventure and experiences with the people closest to you.
Family can mean many things to many people, and while we can't pick the family we are born into, our friends can become the family we choose. And making memories together just helps strengthen the bond!
So, when you're ready to visit us, we've picked some of our favourite "family-friendly" adventures in and around Port Elizabeth.
CRAZY CANYONING
If your family is the type who prefer their adventures outdoors and water-based, then we've got just the thing for you. Spend the day canyoning with us on one of our thrilling river adventures. If the thought of swimming in mountain pools, abseiling around waterfalls, rock hopping and ziplining in pristine surrounds sounds like a slice of explorer heaven, then give us a call or book online to begin your adventure.
GRAVITY INDOOR TRAMPOLINE PARK
Jumping on a trampoline is one of those universal things that almost everyone can agree is objectively awesome! Now imagine a massive indoor space filled with trampolines for you and your family or friends to enjoy endless fun – regardless of the weather – with experienced staff on hand to ensure your safety. Gravity Indoor Trampoline Park is less than 25 minutes' drive from Lungile Lodge and is a place where a group can lose track of time being fully absorbed in the activities available. The park covers more than 1300 square metres and contains Olympic-size trampolines, foam pits, ninja pits, a basketball arena, interconnected trampolines and even a dodgeball area. Spending the day defying the laws of gravity, jumping around and evading dodgeballs can lead to people working up quite an appetite (and a sweat) – good thing they have an on-site café. Chat to us about this if you're looking for an alternative to our outdoor day tours.
SANDBOARDING
If the need for speed puts a smile on your face and seeing epic wipe outs puts a grin on your mug, then we might have something that will satisfy those requirements and more. Our day trip package to the scenic Sundays River will have you starting with a leisurely boat ride in contrast to the heart-pumping fun that awaits. The 10-minute boat ride ends where all the fun will begin: the Alexandria Coastal Dune Field, which happens to be the largest, most impressive and least degraded dune field in the whole of South Africa. Sandboarding is an excellent way for a group of friends or family to spend their day sharing laughs and making memories. And the best part is it's right here in our backyard. Call us or book online.