Travel Tips for Backpacking in South Africa
Posted on Mon May 7, 2018.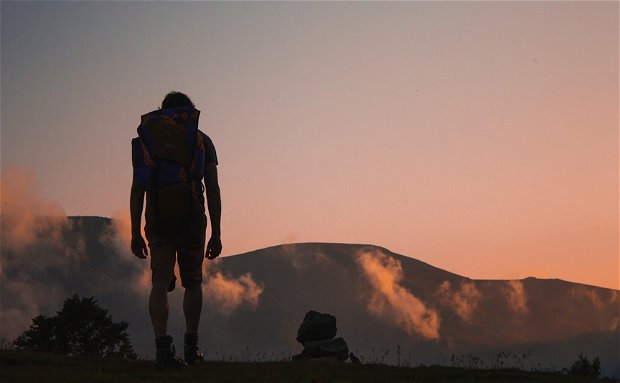 "Braai", "Biltong", "Lekker", "Howzit" and "Now-Now" are all local South African used terms that make this country so unique. Backpacking in South Africa will definitely leave you with everlasting memories.
South Africa is situated on the southern-most tip of the African continent. With a climate and natural landscapes as diverse as its people, South Africa is one of the best countries to visit on your backpacking journey.
Prepare properly with these essential travel tips:
1. Seasons and weather
When backpacking in South Africa, it is important to take where you will be travelling to and the time of year into consideration. The summer months (mid-October to mid-February) are characterised by "lekker" sunny weather but the winter months can be super chilly. Mid-winter brings snow in the Drakensberg mountains but could also see a 25-degree Celsius beach day in Durban. The climate across our nine provinces differs vastly, so do your research before you head off on your backpacking trip to South Africa – and pack accordingly!
2. Book your trip in advance
South Africa is one of the most popular tourist destinations in Africa, so it is important to book and plan your trip in advance, especially during the summer months. Advance booking can also help you budget properly, taking into consideration your accommodation, flights, car hire or other means of transport. Backpacking in South Africa can be quite an adventure on its own, so make your trip easier by sorting out the admin ahead of time.
3. South African currency
The South African currency is known as the Rand (R). The Rand is not very strong in comparison to most European currencies or the US dollar, making backpacking in South Africa quite affordable. International credit cards like Mastercard and Visa are widely accepted and provide a safer alternative to carrying loads of cash. Keep some cash on you for buying curios from informal traders and roadside stalls.
4. Language and communication
South Africa has 11 official languages – English, Afrikaans, Xhosa, Zulu, Southern Sotho, Northern Sotho, Venda, Tswana, Tsonga, Swati, and Ndebele. Most South Africans can converse in English or at least understand it. The people of South Africa also have some unique "South Africanisms" that are useful to know and throw into conversation, especially because you're going to hear them quite a bit on your backpacking trip:
Braai: A braai is a South African term for a barbecue, where meat is cooked over an open fire. South Africans tend to do this quite a bit, especially on weekends when watching a local soccer or rugby game.
Biltong: Biltong is the South African equivalent of "jerky" but so much better. Meat is spiced, cured and dried, which makes for a great snack.
Lekker: A term used by almost all South Africans that means "nice" in Afrikaans.
Howzit: A popular greeting that you should definitely make use of when backpacking in South Africa. Basically, it's a shorthand way of saying, "Hello, how is it going with you?"
Now-Now: South Africans love using this term, and it just might get you confused. If a South African says this, it means they will get on to the task shortly but not immediately, as in "I'll be there now-now". The related "just now" means "in the near future" and could take a little longer…
5. Driving in South Africa
If you're planning to drive in South Africa, you are required to have a valid driver's licence in your country of residence, and it's recommended that you carry an international driver's permit, which you should have on your person at all times. In South Africa, we drive on the left-hand side of the road. When renting a car, it is also important to take into consideration where you are travelling to, as some vehicles cannot handle the terrain in some parts of the country. The national road network is generally in good condition, but some rural roads may have potholes and be poorly surfaced.