Warm your Port Elizabeth winter with our adventure activities
Posted on Mon June 3, 2019.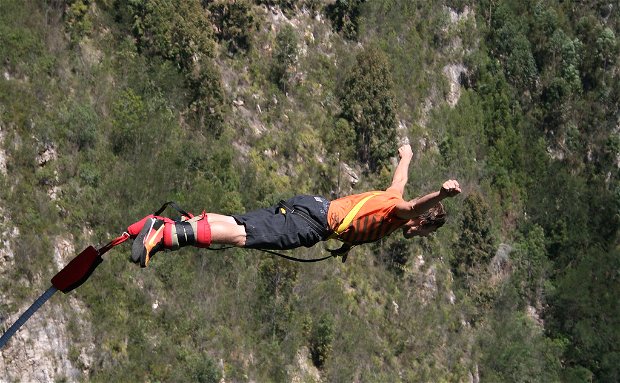 With winter's footsteps fast approaching, some of us might already prefer to snuggle up with a book at home rather than venturing into the cold.
But for those with a restless spirit, there is never a reason or a season to not make the most of exploring the great outdoors. Join us as we take a look at some of the Port Elizabeth adventure activities on offer that is guaranteed to warm up the heart, soul – and body! – of every wild child out there.
Get on board with our sandboarding adventure
If you have a need for speed, jump aboard… And we're not talking about a surfboard (although we can most certainly arrange that). We're talking about one of Port Elizabeth's most exhilarating activities on offer – sandboarding. Our day-trip package to the scenic Sundays River starts with a leisurely 10-minute boat trip which doubles up as the calm before the sandy storm of wipe-outs and an opportunity to view the abundance of birdlife in their natural habitat.
The Alexandria dune field near Colchester – with some dunes being 2.5km wide and up to 140m high - is our final destination. Stretching over 142km² with some dunes being 2.5km wide and up to 140m high, this impressive natural phenomenon is the largest and least degraded dune field in the country. 
So, if you are an adrenaline junkie looking for a Port Elizabeth adventure activity to kick up some serious dust, then look no further. And the best part is that – at a mere 25-minute drive from Port Elizabeth - it is right here in our backyard. Book online and join in the fun of skimming down some serious sand dunes.     
Take the plunge with our bungy and skydive combo
Brace yourself for some heart-racing action and take the plunge with our tailor-made Bungy and Skydive combo. In the space of less than 24 hours, you could find yourself leaping off the world's highest commercial bridge bungy at 216m above the Bloukrans River and jumping out of a plane, skydiving over one of the country's most scenic drop zones.
How's that for some top-rated adventure on Port Elizabeth's doorstep? If this offer doesn't speak to your inner wild child, it might be time to admit that you sadly do not have one…but for those who get excited by the mere thought of this exhilarating combo, then all you need to do, is to get in touch with us. 
Explore the wild side with Kragga Kamma Game Reserve
Situated in the leafy green suburb of Kragga Kamma, lies Port Elizabeth's very own game park – the Kragga Kamma Game Reserve. This reserve is home to some of Africa's most impressive wildlife species, such as the rhino, cheetah, zebra, buffalo, giraffe and a wide range of antelope, providing the perfect opportunity for visitors looking for an exciting day trip on the outskirts of the city.
Kragga Kamma Game Reserve should be on top of your to-do list when visiting bright and breezy Port Elizabeth. All you have to do is to provide us with a date and time and we will arrange an unforgettable yet affordable day safari.