What to do in and around Port Elizabeth
Posted on Thu June 7, 2018.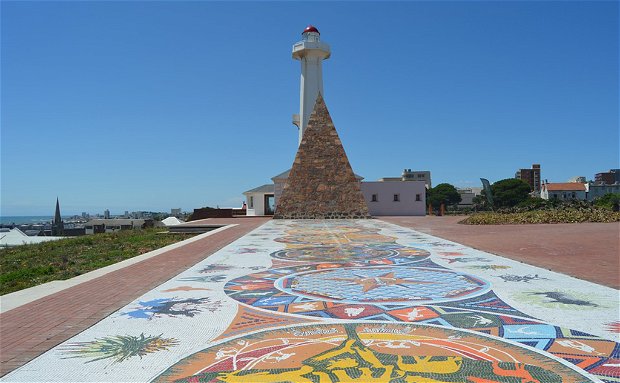 Port Elizabeth is all about adventure, natural beauty and history, so make sure to include it in your adventure tour of South Africa
Port Elizabeth, affectionately known as PE or "The Friendly City", is a coastal city situated in the Eastern Cape province of South Africa and distinguished by its two working harbours and beautiful Blue Flag beaches. It is one of the most underrated adventure tourism and backpacking destinations in South Africa, and is home to rich heritage sites, museums, and many wildlife reserves not too far from the city centre. There are plenty of fun activities and cheap tours to fill up your itinerary whilst on your adventure tour in South Africa.
1. Walking City Tour
This walking tour of Port Elizabeth's Central area provides insight into one of the oldest cities in South Africa. Backpackers and other visitors get to experience old and new South African history along Route 67 – a route which pays tribute to Nelson Mandela's 67 years of service to South Africa. (PE forms part of the Nelson Mandela Bay Municipality.) This walking tour also includes well-known heritage sites such as the Campanile, Fort Frederick, City Hall, and the oldest cricket ground in South Africa – St George's Park.
2. Township Experience
Townships are large, vibrant communities that are a feature of most South African cities. Created in the Apartheid era, when government legislation relegated people of different races to their own "Group Areas", the townships did not receive the same assistance and services as white suburbs. Although there are still many challenges, townships have become a culturally rich environment and the residents will make you feel right at home. If you're interested in getting a taste of Xhosa culture in lively Walmer Township, when adventure touring in Port Elizabeth, then this three-hour tour is the experience for you.
3. Addo Elephant Park Safari
Home to a population of more than 600 African elephants, world-renowned Addo Elephant National Park offers sensational game viewing. An Addo Elephant Park safari is safe and malaria-free, and this Big 7 reserve is situated right on the doorstep of the city of Port Elizabeth. Make an Addo daytrip or overnight stay a priority when you're wanting to do a safari near Port Elizabeth.
4. Bloukrans Bridge Bungee
Bungee jumping near Port Elizabeth is an absolute adventure highlight. A day trip to the highest bungee location in the world (216 metres) – Bloukrans Bridge – promises to give you a massive adrenaline rush! Bloukrans Bridge is situated in the Tsitsikamma region just 180km from Port Elizabeth. If you're on a wild adventure tour in South Africa, then this is the spot for you.
5. Sandboarding along the Sunday's River
Sandboarding activities around Port Elizabeth are a fast-paced way to get your heart rate pumping. This activity starts off with a boat ride across the Sunday's River towards the famous Alexandria Coastal Dune Field which is the largest, most remarkable and least degraded dune field in South Africa. This is the perfect activity to slot in to your itinerary when adventure touring in South Africa.
6. Canyoning
Canyoning – including abseiling, zip lining, and rock hopping – is the perfect all-round activity for any adventure enthusiast visiting Port Elizabeth. This activity includes hours of outdoor fun in the beautiful natural surroundings of the Eastern Cape province. If you're looking to do something adventurously different, this adventure tour in South Africa is a big YES!