What Port Elizabeth has that everyone didn't know about
Posted on Thu November 8, 2018.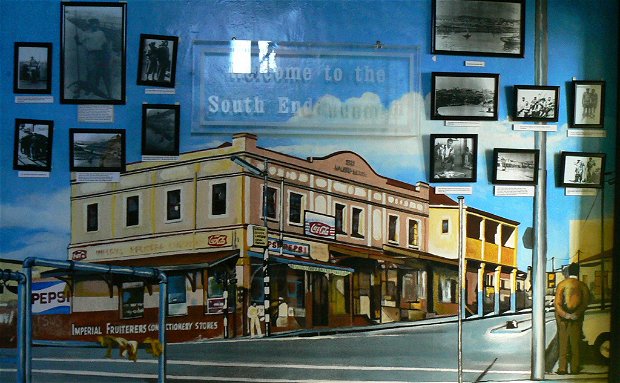 Port Elizabeth can at times be heartlessly forgotten as a major tourist attraction in South Africa when in fact it is the gateway to beautiful destinations such as the Garden Route. The sheer number of things to do in this great city will rival that of its more illustrious travel destinations.
We have compiled a short list of some of the amazing things that Port Elizabeth has to offer tourists that even residents of this great city may not be aware of.  
The Valley Market
The first Saturday of every month brings PE together for a mouth-watering occasion in the form of the Valley Market. Baakens Valley plays host to this artisanal food fair on the corner of Lower Valley Road and Union Street. The market is supplied by locals who share a passion for adding an atmosphere of quality and imagination to food. Patrons will be left spoilt for choice with what is on offer – from spicy paella, gourmet boerie rolls and smoothies to freshly baked goods. The market is a family-friendly environment, which is more than just an opportunity for indulgence, as a portion of the proceeds goes to local non-profit organisation Love Story. The Valley Market offers patrons the true definition of 'Local is Lekker' that cannot be missed by food lovers at an affordable price. (Did we mention the entrance fee is only R10 for adults and free for children under 12?)
Stanley Street
Cape Town has Bree Street, Durban has the Rivertown Precinct, Johannesburg has Maboneng and here in Port Elizabeth, we have Stanley Street. Situated in one of Port Elizabeth's oldest suburbs, Richmond Hill features timeless Victorian-style homes and Stanley Street runs through the heart of it. Littered with more than 15 excellent eateries and pavement cafés for a top-class culinary experience as well as cocktail bars for relaxing with friends over great conversation and even a wine bar.
Nelson Mandela Bay Stadium
For those with a more competitive edge and passion for sports, Port Elizabeth has what you need. The Nelson Mandela Bay Stadium was constructed as one of the stadiums featured in the 2010 FIFA World Cup which was held in South Africa. This 46,000-seater, five-tier stadium features as home ground to the EP Kings and Southern Kings rugby teams, Chippa United football club and plays host to international fixtures for national football team Bafana Bafana as well as the Springboks. The stadium even has an option for a stadium tour pass available with prior booking for a fun family experience.
Volkswagen AutoPavilion
For those who love cars and dream of seeing the behind-the-scenes action of the only automobile discovery centre on the continent (and the fifth one worldwide), you are in for a treat at the Volkswagen South Africa headquarters in Uitenhage. You'll find the latest automotive technologies, interactive displays and classic VW cars at the AutoPavilion. You can also book an in-demand Volkswagen Factory Tour. The tour of this enormous facility has even gone mobile with visitors being whisked around and shown the sights and sounds of the complex manufacturing processes from the comfort of a modified VW Polo. Entrance to the AutoPavilion is free if you also book a Factory Tour.
South End Museum
For those who have a love of history and a desire to know a bit more about the painful past of Port Elizabeth, we have the South End Museum. Run by volunteers, the museum remembers the heart-breaking destruction of the once diverse South End community because of the previous government's Apartheid laws. The museum offers an educational glimpse into the difficult story of forced removals and racial segregation for those visitors looking to walk away with a better understanding of South African history.
Lungile Lodge provides a convenient central base from which to explore this amazing city. Chat with us if you'd like to know more about our city tours.