Port Elizabeth - Big 5 safaris on a budget
Posted on Thu July 12, 2018.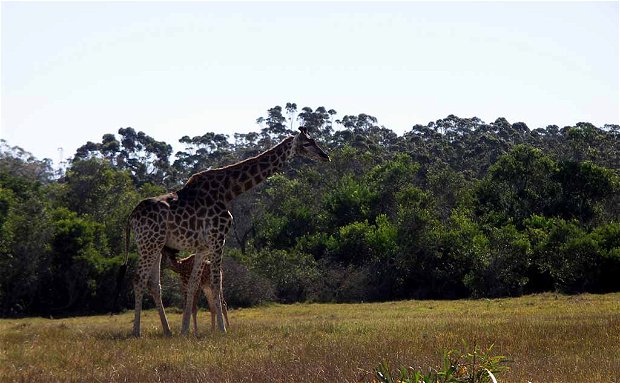 Big 5 safaris can be expensive. Luckily, the Eastern Cape, especially in and around Port Elizabeth allows one to get the full experience on a tight budget.
South Africa is famously known for its diverse and exciting wildlife and landscapes. However, because of their exclusivity, Big 5 safaris can become quite pricey. Luckily, the Eastern Cape is home to plenty of options – especially in and around Port Elizabeth – that allow one to get the full experience on a tight travel budget. Here are some tips for doing a safari without blowing your budget.
1.       Choosing your destination 
The Eastern Cape province is home to an array of national parks and private game reserves that boast a wide range of wildlife. Most of these parks are very accessible and not too far from the city of Port Elizabeth. One of the top safari locations when backpacking in South Africa is the Addo Elephant National Park – South Africa's third largest national park covering an area of 1 640 km² and home to the more than the Big 5 – the Big 7, thanks to a marine section that includes the southern right whale and great white shark. The park boasts more than just its beautiful wildlife; it also features five of South Africa's seven major vegetation zones (biomes). On Port Elizabeth's doorstep, the Addo Elephant National Park is famous for its more than 600 African elephants and other mammals including lion, buffalo, and zebra. It has become a favourite amongst tourists because of its accessibility, budget-savvy rates, and cost-effective guided tour options available through tour operators such as Afroventures Tours and Safaris, which won't leave a hole in your pocket.
2.       Getting around 
Travelling by car or bus between cities in South Africa is not a big fuss, especially because there is always something to see – beautiful landscapes, coastlines, little towns and farm stalls. It is always advisable to take the budget-friendly option rather than the quicker alternative as local flights in South Africa usually take a chunk out of your budget if you have not booked far enough in advance. Addo Elephant National Park is only an hour's drive from the city of Port Elizabeth, whereas Kragga Kamma Game Reserve is situated on the edge of the suburb of Kragga Kamma right within the city limits! Kragga Kamma Game Reserve is the ideal location if you haven't booked a safari due to time or cost constraints, but you're still looking to get a taste of the wild side – a cheap and accessible safari option. Addo and Kragga Kamma are two wildlife parks that will tick all your boxes, and the experience is bound to leave you speechless!
3.       Travelling during off-peak season 
South Africa's climate differs vastly according to which part of the country you are travelling to and the time of year. While the hot and amazingly sunny summer is attractive to travellers escaping the Northern Hemisphere winter, these months (November to January) are also peak local holiday and travel season. If you plan far in advance or don't mind digging deep into your pocket, then you shouldn't have to worry. For budget-conscious travellers, it would be wise to choose to travel during the off-peak season, as prices tend to be more favourable on your pocket, with more accommodation options available and fewer crowds.
To find out more about Big 5 safaris and affordable stays, please chat with us.