Port Elizabeth for the people
Posted on Fri April 12, 2019.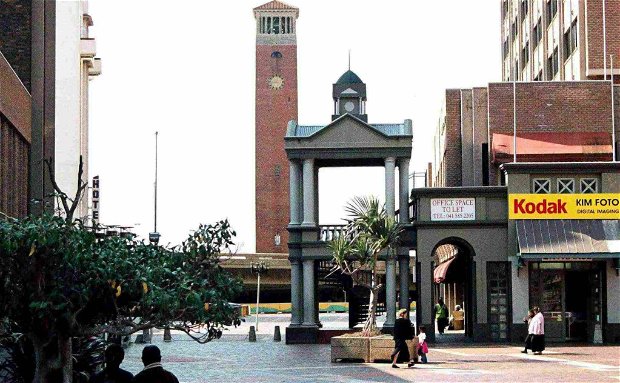 There are few places better to get a feel for the beautiful, diverse people of Port Elizabeth than at the Valley Market. There's so much to love about Port Elizabeth!
There's great people, great weather (when it feels like it) and it's small enough to feel like you know everyone! But the city is also big enough that you can live here your whole life and not know some of its hidden gems.

What makes a city worth visiting is the people, the place and its history – it should tell a story of where it comes from and how it got there. Take a look at just three of the reasons we think PE will steal your heart.
People watching at Valley Market
There are few places better to get a feel for the beautiful, diverse people of Port Elizabeth than at the Valley Market. This family-friendly market takes place on the first Saturday of every month and features all sorts of freshly grown and mouth-watering locally made treats to try. The market is supplied by PE residents who share a passion for mixing quality and imagination into their food. It also makes the perfect backdrop for a little people watching, getting to know the locals and seeing them truly enjoying and embracing the very South African notion of 'Local is Lekker.' The best part (besides the food!) is the sheer convenience of being just six minutes away from your Lungile Backpackers Lodge accommodation.
Consider the Campanile tower
The Campanile tower is a local heritage site that was built to commemorate the centenary of the arrival of the British settlers in 1820 in Algoa Bay. Standing 50 metres high, there are 204 steps (or an elevator ride) to the top of this landmark, but you will be rewarded with picture-perfect photo opportunities to make people envious of your Instagram feed. The tower overlooks the harbour and surrounding areas of Summerstrand, Humewood and South End. The Campanile also boasts a chiming clock and 23 bells – the largest carillon in the country – that light up when playing. The tower remains one of Port Elizabeth's most important historical buildings and is a must-see as the first stop on our Port Elizabeth City Tour.
Step back at the South End Museum
South End has a fascinating and rich history and is a poignant reminder of South Africa's past. Under its policy of racial segregation, the oppressive Apartheid regime transformed this once lively, cosmopolitan and ethnically diverse neighbourhood into a site of forced removals of its non-white residents. The South End Museum was established to highlight the area's colourful past and the injustices that people of colour faced. Lungile Lodge is just five minutes from the museum, so chat to us about how to include a visit to this interesting stop on your Port Elizabeth itinerary.