Day Safaris in SA right here in our backyard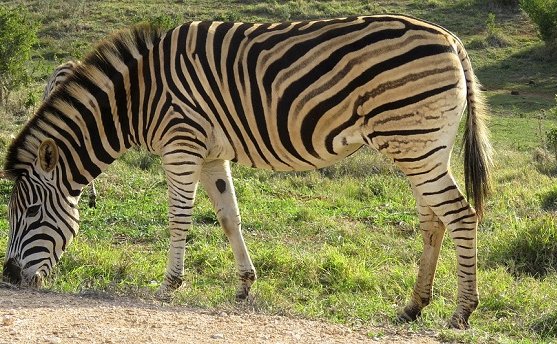 Allow us to reintroduce you to PE's "wild side" with the following affordable day safaris in SA right here in our backyard.
The thoroughly modern metropolis of Port Elizabeth boasts tourist attractions and facilities can rival that of any of our country's bigger cities. But once caught up in the hustle and bustle and warm hospitality of the Friendly City, one easily forgets just how blessed we are to have a vast offering of glorious nature and diverse wildlife on our doorstep.
So, allow us to reintroduce you to PE's "wild side" with the following affordable day safaris in SA right here in our backyard.
Kragga Kamma Game Reserve
Situated in the leafy green suburb of Kragga Kamma, lies Port Elizabeth's very own game park – the Kragga Kamma Game Reserve. This reserve is home to some of Africa's most impressive wildlife species, such as the rhino, cheetah, zebra, buffalo, giraffe and a wide range of antelope, providing the perfect opportunity for visitors looking for an exciting day trip on the outskirts of the city.
Kragga Kamma Game Reserve should be on top of your to-do list when visiting bright and breezy Port Elizabeth. All you have to do, is to provide us with a date and time and we will arrange an unforgettable yet affordable day safari. 
Addo National Elephant Park Day Tour
Arguably one of SA's best day safaris can be found a mere stone's throw away from Port Elizabeth in the heart of the Sunday's River Valley.
Currently the third-largest national park in Africa, the Addo Elephant National Park is famed for having one of the densest elephant populations in Africa with more than 600 of these giants of the animal kingdom roaming about.
So if you are looking at day trips in SA, then look no further than Addo Elephant National Park where you will be able to see the endangered black rhino and the very unique flightless dung beetle which can be found exclusively in Addo.
Addo can also lay claim to being the only game reserve in the world to conserve the Big Seven, which is the traditional Big Five – elephant, lion, rhino, buffalo and leopard – with the Southern right whale and great white shark included in the list.
Spend the day exploring this magnificent biodiversity with a once-in-a-lifetime game-viewing experience in the hands of one of the park's expert guides … all you have to do is book online and we will do the rest!    
Big Five Private Game Reserves
Visitors looking for the perfect day trip in SA should look no further than getting the unique opportunity of enjoying a three-hour safari accompanied by a skilled game ranger, at one of the Eastern Cape's top privately owned Big Five game reserves in close vicinity of Nelson Mandela Bay.
Teeming with magnificent wildlife, such as lion, rhino, buffalo, cheetah, wildebeest and a wide range of antelope, these reserves offer plenty for day visitors to see and get that perfect snap for their social media accounts.
Make sure to give us a call for your ultimate Big Five experience in a malaria-free environment and we will make all the necessary arrangements.